Successful combination of Chukotka and Koryak snow sheep hunt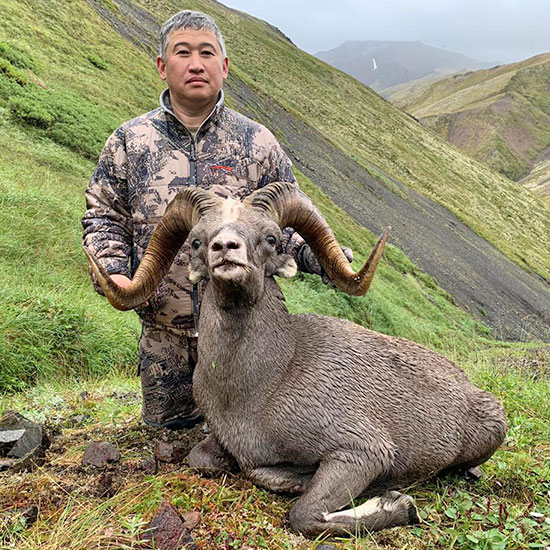 Far East remotes of Russia is a hunting paradise, the incredibly beautiful areas, dreamland for hunters all over the world.
Snow sheep hunt is a must for mountain hunters and we are proud we can offer all 6 Russian snow sheep species to be harvested.
Kamchatka is perhaps the number one hunting area famous for its sheep hunting.
The peninsula weather and mountain ranges are for brave hearts. Every success is a real reward and the ground to be proud.
We are share the joy and top satisfaction with our hunter Zhaisan Syzdykov who got his very nice trophies of Chukotka and Koryak snow sheep.
One of the rams had been harvested through the thickening mist at the distance of 907 yards!
Great success, great results!
Book your snow sheep hunts with Profi Hunt: professional service, quality trophies and unforgettable impressions are in the package!