Successful hunt on the Caucasian chamois with ProfiHunt!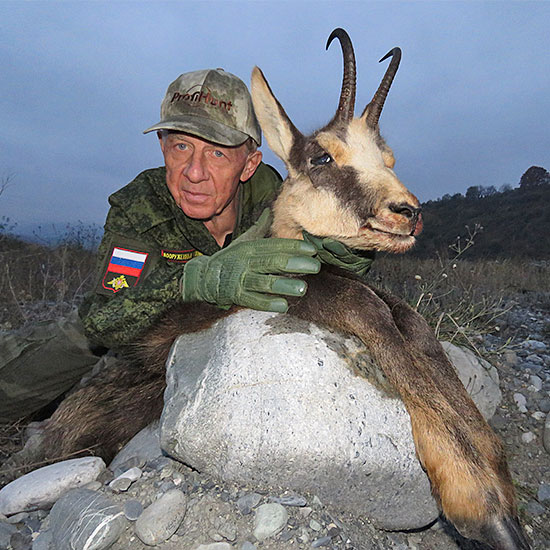 Our French customer has been successful on taking the Caucasian chamois in North Ossetia republic in Russia ! Having harvested this specie,he now has the Caucasian Slam including Eastern Tur, Western Tur and Mid-Caucasian Tur which he had taken previously!
Our sincere congratulations with the new trophy and a successful hunt!
Join the Profi Hunt team and we discover the hunting opportunities of Russia and Asia together!