Hunt on Siberian brown bear in Irkutsk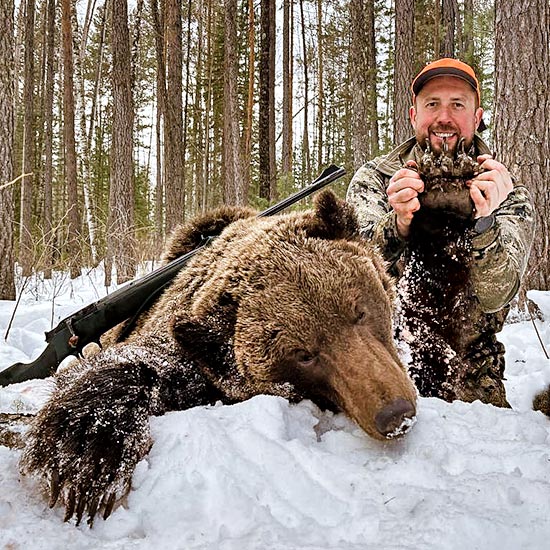 At the end of March our client Samsonov Konstantin hunted in the Irkutsk area. On the 21st of March winter hunt on Siberian brown bear was launched. It's challenging, adrenaline-blood and really unforgettable. For those who is an addict of the typical Russian hunt a non penetrable taiga forest fully wrapped with snow and bitter cracking frosts are not a barrier.
Our sincere congratulation with a great trophy!
Profi Hunt it's a top end service, efficiency, vivid emotions and trophies. We are waiting for your booking to put in life your hunting dream!