Himalayan Blue sheep hunting in Pakistan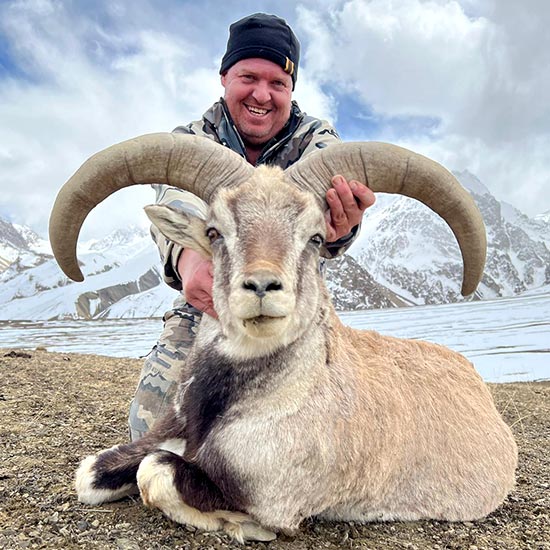 Our loyal customer T.B. came back to Pakistan this April in pursuite of one of the most majestic animals Himalayan Blue sheep. This hunt is considered to me one of the challenging and interesting mountain hunts.
The result of all the incredible efforts of the hunter was a great, old and mature sheep.
Congratulations to our happy hunting guest!Pakistan is one of the most amazing hunting destinations of the world and the must visit place for every real mountain hunter.