Giant Marco Polo Argali hunting in Tajikistan with ProfiHunt 2019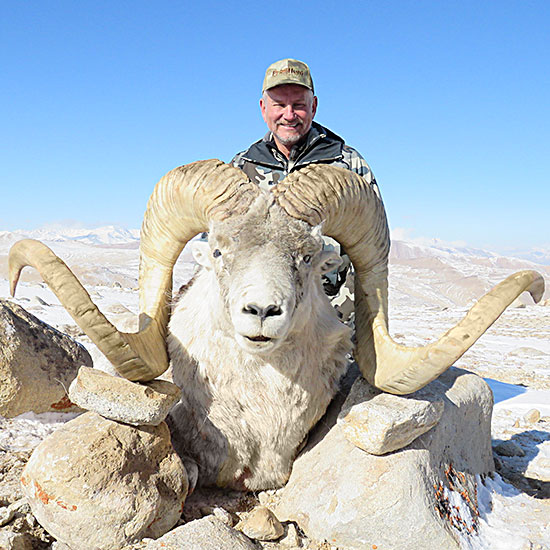 Our US hunter Bryan Bailey shot SUPERB 68+" Marco Polo Argali, by no means this is the new SCI Top Ten "Tank" from Tajikistan!
Sincerest congratulations to Bryan and thank you for joining us on this magnificent adventure.
Book your Marco Polo Argali with ProfiHunt, world class guides and top quality service guaranteed at all stages!
"BIG thank you to all the staff and Alexander Petrushenko from Profihunt – my Russian PH, Vladimir Melnikov (ProfiHunt CEO) for organizing this international hunt and my beautiful wife Michelle for letting me go on this crazy adventure!" – Bryan Bailey