Esfahan Sheep hunt in Iran with ProfiHunt 2023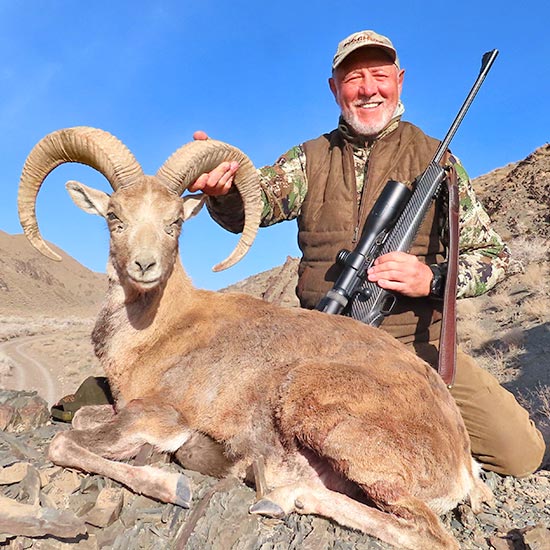 The hunting season in Iran has come to and end and we are happy to share with you the last trophy of the season.
Our hunter from Russia Viktor Abramov shot a beautiful Esfahan Sheep. Our sincerest congratulations to the skilled hunter!
Plan your hunt in Iran for the Fall/Winter season 2023-2024!