Siberian Roe Deer hunting with ProfiHunt!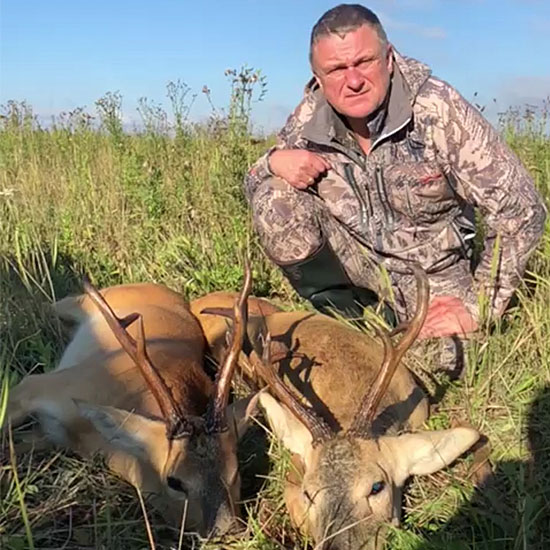 The hunting season for Siberian Roe Deer in Kurgan region has started and Dmitry Kotenkov became one of the first hunters this year. Just in 2 days he was lucky to get 2 magnificent Roe Deers with horns weighing almost 1 kilo each.
Great hunt, great trophies! Our congratulations to Dmitry!