Amur Brown Bear hunting – successful start of the season!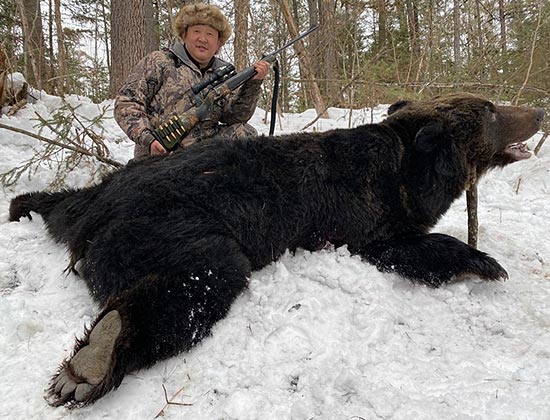 We congratulate our Russian loyal customer Alexey Kim on taking a great Amur Brown Bear in Khabarovsk region opening the hunting season there! We do hope that the borders will be open soon and we will have a pleasure to organize this hunt for our foreign hunters too! Khabarovsk is a great region where we can also organize a good hunt on Himalayan Brown Bear,Amur Moose,Manchurian Wapiti, Wild Boar,Chinese Roe deer!
Come to Russia and hunt with us in the Russian Far East!