Bezoar Ibex hunting in Turkey with ProfiHunt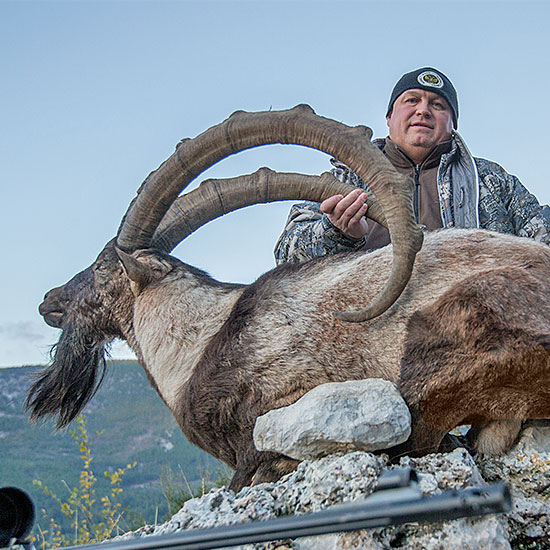 December is one the best months to hunt in the Taurus Mountains in Turkey. The slopes are the home of Bezoar Ibex, perhaps the most beautiful one within the Ibex family. The average horns length is 37 – 39 inches, the trophies with 46 – 49 inches horns are just 10-15% of the population.
Our devoted client Mr. Igor Dontsov has hunted at the beginning of the month. Igor is a sophisticated, tireless mountain hunter, a very persistent man, for whom being in the wilderness, in the middle of nowhere is a real joy. Our sincere congratulations to Igor with his great trophy Bezoar Ibex of 47 inches!
Book your Asian hunts with Profi Hunt! The whole continent is for you, the service will meet your demands and new trophies will replenish your collections!