Zimbabwe: combination hunt on crocodile and hippo – 100% success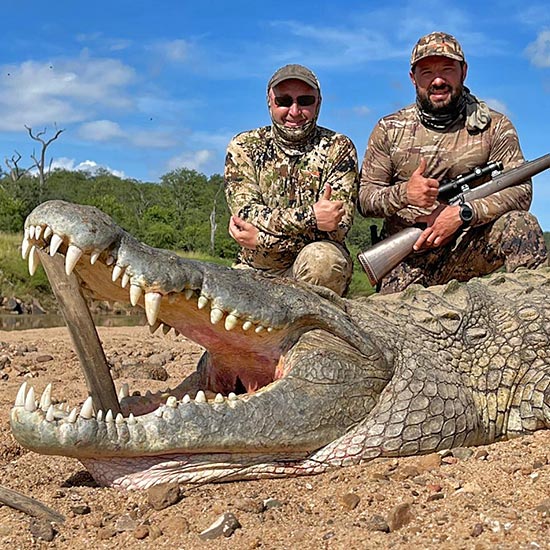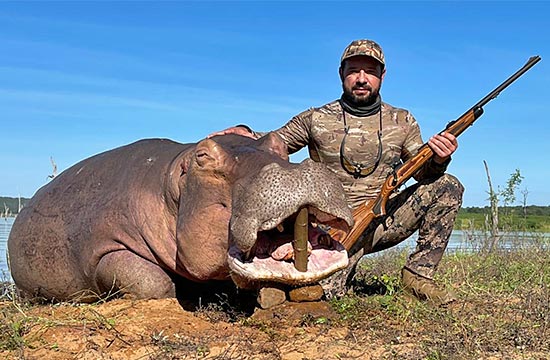 At the beginning of March this year our clients hunted in Zimbabwe. The main goal was to harvest crocodile and hippo. The clients managed to cut 4 days only for the hunt. March is not an easy time for the hunt on these trophies, animals spend the major part of the day in the water. The best way to get a croc is to use a bait. Our sincere congratulations with the successful safari!
We offer all African hunting destinations, book your safari on the continent with us: professional approach, the target to achieve the success and unforgettable memories are always included into our proposals!