Turkey: successful family hunt on Bezoar Ibex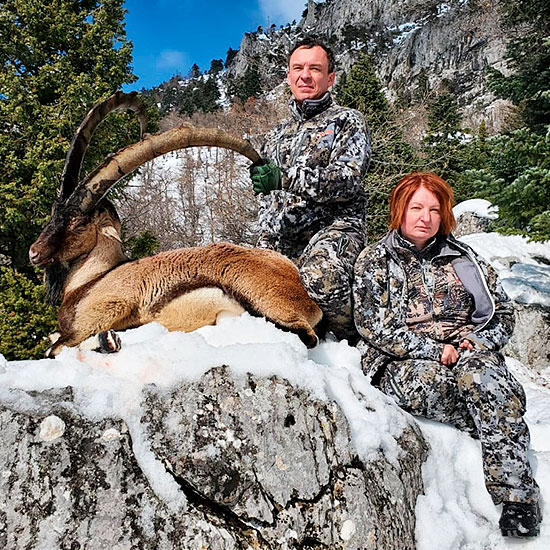 Turkey is one of the leading hunting destinations. Professional approach and service arrangements, variety of trophies, convenient flights and not complicated visa formalities make it attractive and popular for hunters from all over the world.
Last year our devoted client Mikhail Kuznetsov hunted on Bezoar Ibex in Turkey. In January this year he returned for a new trophy. But this time the hunter was his wife Elena. It is so great that one family shares the challenges and the excitements of the real mountain hunt!
We sincerely congratulate Elena with her first Bezoar! And wish the family new hunting achievements!
Licenses and hunt proposals for the seasons 2020 and 2021 are available. Join Profi Hunt team and discover Turkey with us!