Safari on Mountain Nyala in Ethiopia with Profi Hunt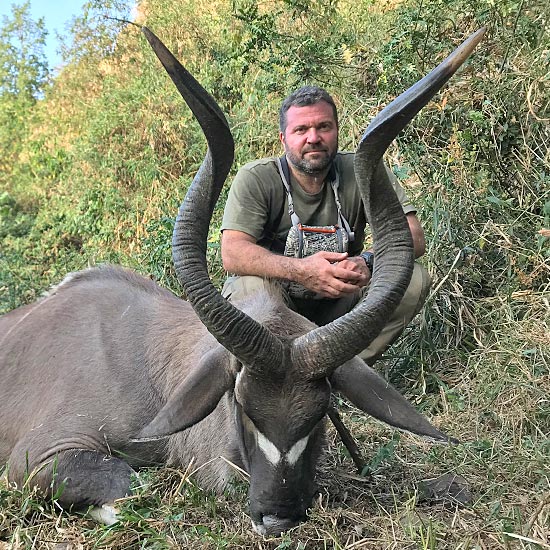 Africa is a hunting Paradise, a promised land for the trophy hunter. The continent easily meets the requirements of any hunting sort: Plains game, Big Five, wingshooting.
But Africa can catch the interest of a mountain hunter as well. At least if we are talking of Ethiopia and one of the desired trophy – Mountain Nyala.
We offer the best areas and arrange hunts via the most reliable, professional and experienced outfitter. Our hunting areas are famous for the highest success rate (about 100% for Mountain Nyala) and it has been proved by time!
Months November, March – May are the best time for this trophy safari.
March has been chosen by our clients Eduard Benderskiy and Sergey Magidov for this hunt. The hunting area was Damaro, 1 hour charter flight from Addis Ababa.It is one of the most high resulting areas of the country.
They spent just two full hunting days of five planned to get really nice and beautiful trophies! Our sincere congratulations!
Our clients are extremely happy and fully satisfied with the hunt arrangements and for sure with the hunt result!
Mountain Nyla hunting season of 2019 in Ethiopia is over on the seventh of July, but we have openings and licenses to offer for 2020. Don't miss a chance and choose Profi Hunt to arrange your African safari.