Successful end of season on Bezoar Ibex hunt in Turkey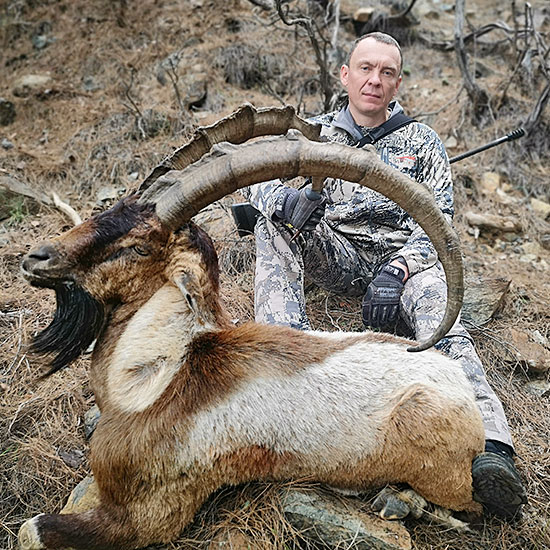 March is both the end of Bezoar Ibex hunt season and a very good time to go to Turkey for this safari. It is not a rut time but one when males go down for short time spring pastures. Ibex area is Taurus Mountains with its forest slopes, Alpine meadows and rocky tops.
This month has been chosen by our client Kuznetsov Mikhail to challenge the Ibex and try to get a nice one. A three day hunt has been successful and our client has harvested a very good trophy with 110 cm horns (43 inches). Our sincere congratulations!
Book your Turkey hunt with Profi Hunt! The combination of highly professional provided service, hunt arrangements and quality trophies make this destination is one of the must haves among the hunters of all over the world!