Big game hunting in Iran:Amazing Esfahan Mouflon trophy!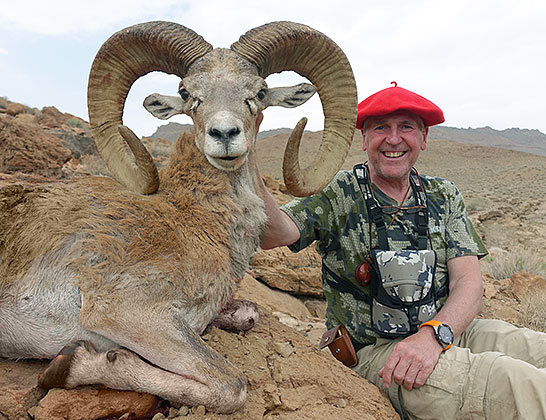 Our client and the world famous mountain hunter from Belgium Jan Dams just came back from Iran where he took an outstanding 14 years old Esfahan Mouflon in the state reserve which has been closed for 6 years and now is open again! Iran is an amazing place for big game mountain hunting and ProfiHunt will be happy to organize this hunt for you there! The trophy will be measured soon and we expect it to be at least Top 3!
The hunters from USA are welcome as well as they can get the visa now! We expect great trophy quality as the lands were closed for a long time!
Permits are already available, contact us for more information and details!