Brown Bear hunting in Kamchatka:Great season with great trophies!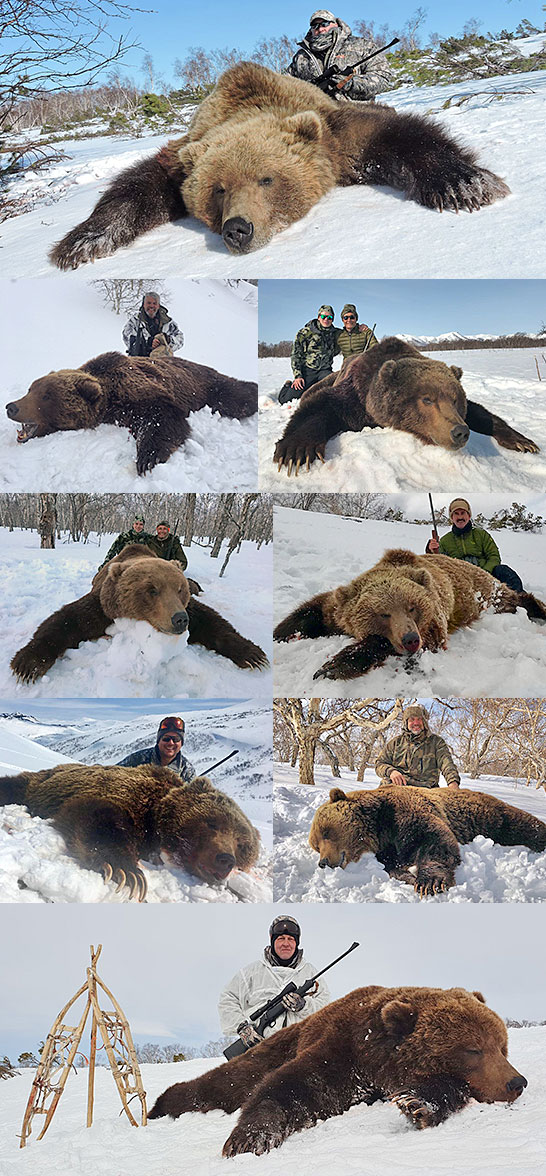 We can proudly say that we just finished one of the best seasons on Brown Bear hunting in Kamchatka where our clients enoyed 100% success rate and some of them even managed to get 2 Bears on the hunt!
It was also one of the best seasonы in terms of the weather with enough snow which was a great help for such a success!
We organized these hunts in Southern and Northern parts of the Peninsula and all our areas produced great Bears and made our clients happy! Our congratulations to all of our hunters who trusted ProfiHunt the organization of such an interesting trip!
We are taking bookings for Spring 2019 already:do not miss your opportunity to get a huge Kamchatka Brown Bear in 2019 with ProfiHunt!