DAGESTAN TUR, MID-CAUCASIAN TUR & KUBAN (WESTERN) TUR IN 9 DAYS WITH PROFIHUNT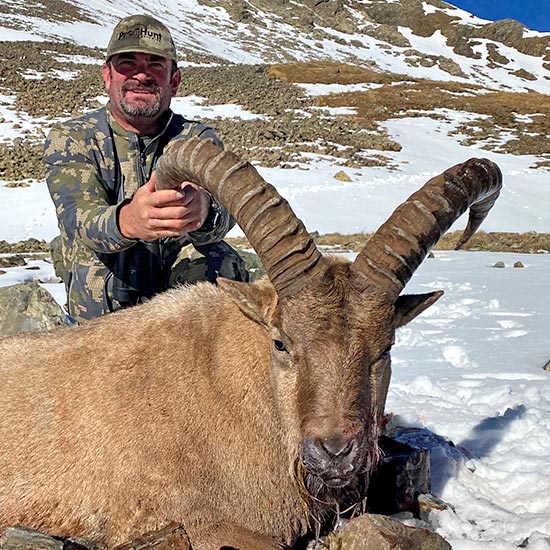 We are happy to congratulate our American client Jeffrey Dosio with haven taken all three Tur species in the Russian Caucasus mountains in one trip. The hunt took place in three different areas and three weeks were planned for the whole journey.
But Jeff's perseverance, the desire to reach the goal and three perfect shots brought him the full success only in nine days.
Outstanding result Jeff! We are looking forward to organize more perfect hunts for you in 2022!
Book now your Tur hunt for season 2022 with ProfiHunt!