Afghan urial hunting in Iran 2018 with ProfiHunt!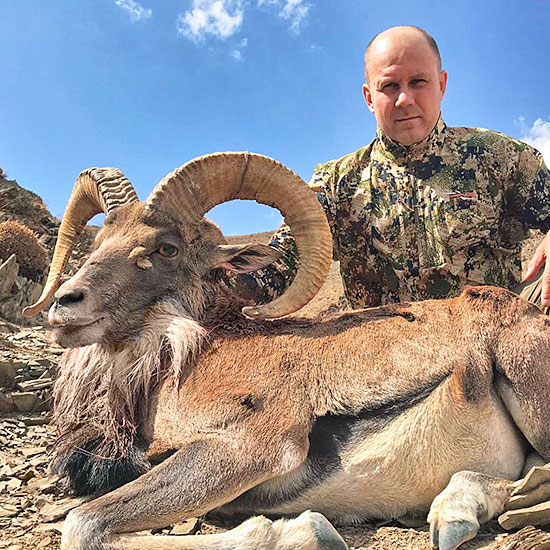 The best place to hunt Afghan urial in Iran is Damian hunting reserve in South Khorasan province, with Birjand as the closest city. Very few permits issued per year despite great density population of Afghan urial in Iran, this fact makes getting the permit a nontrivial issue. This September we were lucky to get one of those permits for the famous Russian hunter Eduard Benderskiy. The hunt took place beginning of October and turned out to be very short, great trophy was taken on the first day of hunting!
This December Iran will issue the permits for: Persian and Bezoar Ibex, Red and Kerman sheep, Trans-Caspian urial. We invite you to join us in Iran during the forthcoming season, for the lifetime experience and great trophies!