Mid-Asian Ibex hunting in Kyrgyzstan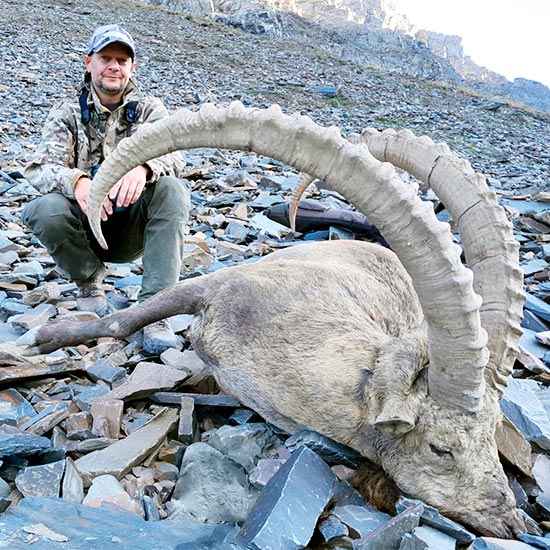 Kyrgyzstan has recently started the hunting season and we are proudly sharing the picture of a great Mid-Asian Ibex taken by the customer of our Belgian booking agent, the trophy has measured fantastic 125 cm (49 inch).
We do have several groups to come in the next 2,5 months and we expect a lot of great Marco Polo, Hume Argali and Ibex and amazing memories! Stay tuned!